Opening Dates
In July: from July 7 to 22, 2023. Event « Millendal Competition ».
All Saints' Day 2023 from October 21 to November 4: Event « The Crypt of Treasures ».
Christmas 2023: from December 1 to 31 Event « Christmas at Rocher Portail School ».
Outside these opening dates, the castle is closed to the public.
Access and Booking Conditions
Access to events is reserved for children and adults with a ticket purchased online (no sales on site).
« Rocher Portail, the new school of wizards »: see description and access conditions on the dedicated event page.
Animals are not allowed. Backpacks and large bags are prohibited.
People under 16 must be accompanied by an adult.
NOTE: the site is not accessible to people with reduced mobility, nor to strollers
Access
The Rocher Portail castle is located next to Fougères, between Rennes and Mont Saint Michel, 45 minutes from Saint-Malo, Dinard, and Dinan.
Château Le Rocher Portail is located near Fougères in the town of Maen Roch.
Address: Le Rocher Portail- 35460 Saint Brice en Cogles (Maen Roch)
GPS Coordinates: Latitude: 48.4081936 Longitude: -1.3180096
Directions: Access via the A84 motorway, 30 minutes from Rennes, take exit N°30 Saint Brice en Cogles.
From Normandy, via the A84 motorway, 30 minutes from Avances, take exit n°30 Saint-Brice-en-Cogles.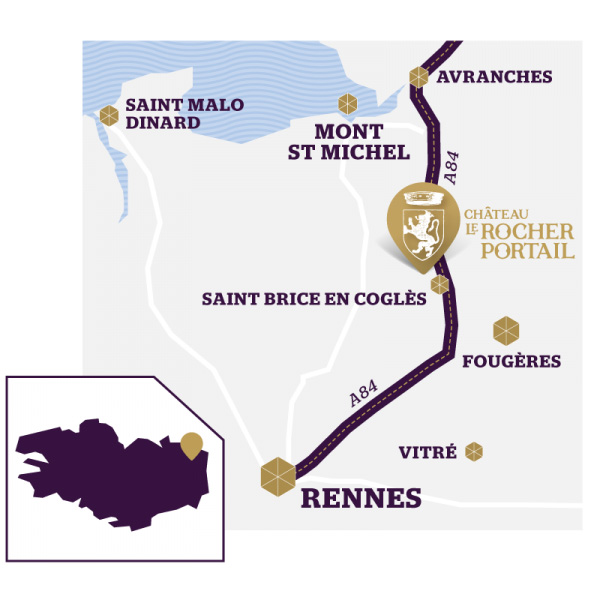 Take a break on your vacation route; a motorhome area awaits you in the stopover village of Saint-Brice-en-Cogles.
An picnic area is located in front of the Rocher Portail castle.
Accommodation
The Le Lion d'Or hotel restaurant spa, 3 minutes from Rocher Portail castle: https://www.hotel-leliondor.fr/
Our partner located 5 minutes from the castle: Le Manoir du Vaugarny and its cottages https://manoir-du-vaugarny.com/
10 minutes away in Fougères: The Brit Hotel https://hotel-fougeres-parc.brithotel.fr/
Discover the stopover village of Saint-Brice-en-Cogles:
https://www.village-etape.fr/villages-etapes/saint-brice-en-cogles/
Restaurants, hotels, and shops located just 5 minutes from Le Rocher Portail castle.
Travel-Stay-Holidays near Rocher Portail castle.
Less than 25 meters from the castle, visit Mont Saint Michel
15 minutes away, Fougères and its fortress
30 minutes to Rennes
45 minutes to Saint Malo, Dinan, Dinard
And of course, Brittany
https://www.tourismebretagne.com/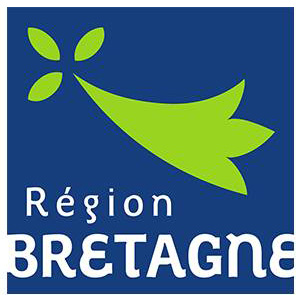 Privatization
For any privatization request for CSE, group, seminar, Wedding.
Please contact us using the form.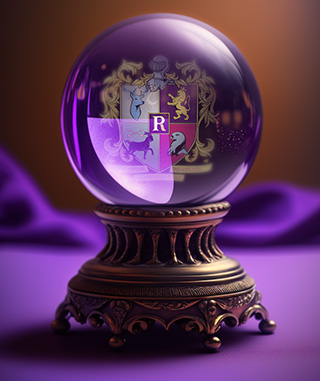 CHATEAU LE ROCHER PORTAIL
LE ROCHER PORTAIL- 35460 ST BRICE EN COGLES (MAEN ROCH)
After your visit, please leave us your review on Google